Lewis Moody
We are delighted to partner with Lewis Moody as the Rugby Union Ambassador for The Drake Foundation, a role within which he plays a pivotal part in driving positive change in player welfare protocols in the game.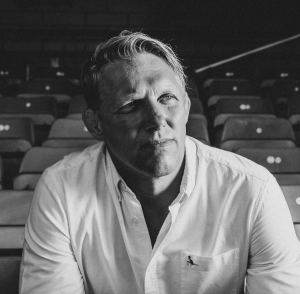 Lewis Moody is one of England rugby's most decorated players, a World Cup winner in 2003, an icon at club level for Premiership Rugby's Leicester Tigers, and former captain of his country. During his career, Lewis amassed over 250 senior appearances at club level, in addition to 71 caps for England.
In his role as Rugby Union Ambassador, Lewis is supporting The Drake Foundation in achieving its key objectives of understanding and improving the health and welfare of rugby players through scientific research and collaboration. Alongside that, he advocates for the wider implementation of safe sporting practices at all levels of the sport, for example campaigning to introduce mandatory limits on contact in training and exploring changes in-game to reduce the number of head impacts between players.
Lewis is no stranger to serious head impacts and injuries, having suffered a number of them in a career that spanned sixteen years. During his career, he witnessed the evolution of player welfare within the sport, as he discloses in his interview below:
"The attitude was very much "just get on with it". If you didn't play because of concussion, it meant someone else would come in and take your jersey. I always felt that we had good medical care – those in charge looked after us as well as they could, but often it was the players fault (to continue playing).
"I didn't know then the side-effects or challenges that could come from continuing to do that. The best move, for me, was that power was taken away from the players and put in the hands of the medics."
With a number of former professionals that Lewis played with having been diagnosed with dementia and other neurodegenerative diseases, including former England team-mate Steve Thompson, he has expressed concern about his own welfare – another motive for engaging with The Drake Foundation.
"Ultimately, it's a physical contact sport, but there are many things that I feel we can do to make the game even safer for the players that love it and play it week in, week out.
"The Drake Foundation have a huge part to play in that and I know that James Drake is as passionate as ever about driving that change forward and making that change happen as quickly as possible.
Lewis' ambassadorship with The Drake Foundation follows on from the findings of two of our landmark studies, which generated global awareness in 2021.
The Drake Rugby Biomarker Study, which found that that 23% of current elite players had structural abnormalities to their brains' white matter (connections) or blood vessels when they underwent advanced MRI scans.
The BRAIN Study, which has found that elite players from the amateur era aged 75 and over who had suffered three or more concussions had a poorer cognitive function score than those with fewer or no concussions.
To announce Lewis' ambassadorship with The Drake Foundation, we met with him in Spring 2022 at Bradford on Avon RFC, near Bath, to learn more about his motives for partnering with us, his views on current player welfare within rugby union, and the direction he wants to see the game take to further reduce the damaging impact of sustained head collisions in the sport. Watch below to find out more:
Click here to read more about our research across rugby, football and intimate partner violence.